What happens in a life coaching session?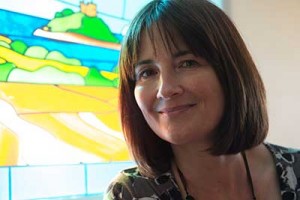 Life coaching is a confidential conversation between you and me where I give you time to explore areas of your life you wish to change.
Being listened to is not something that happens a lot in day-to-day life
Actively listening, probing, paraphrasing and challenging, I get to the heart of your thoughts. I will ask powerful questions to make you think long and hard about what you really want, and to help you explore your ideas and gain deep insights into your life
'Light bulb', or 'aha moment!' This may result in a courageous decision being made that moves your life forward in a new direction –
SMART Goals are set  (Specific, Measurable, Achievable, Realistic and Time bound) and are usually about 'being', 'doing', 'having' or 'deciding'. (Sometimes people don't like the word 'goal'; they prefer to use 'plan', or 'aspiration' ).
Tools & techniques which enable you to come up with your own solutions to whatever it is in your life you want to change.
I don't give advice.  You are the one who comes up with your own ideas. It is my job to help you evaluate your options, raise your awareness and ensure that what you decide to do is in line with your value system.
Motivated and focused with a set of actions for you to carry out. Reporting back to the coach at the next session makes it a lot more likely that the task is achieved.  (I know this from personal experience of having been coached myself).
The decision is yours, I am not here to tell you what to do. You are much more likely to carry out Actions that you've decided on, rather than someone else.
Useful tools to help you live your life more positively and with more clarity and purpose than ever before.
How long does it take to see results?
It takes some time to have learning, clarity and movement to happen. Often one area impacts another so we want to separate them and work on each area to get all your life working as you want it to.  Changing and implementation takes time to understand what will work.
Usually at around three months you will begin to see results from shifting your perspectives, realizing and implementing new choices and changes.
Whatever you are working on, things begin to focus at around three to six months.
As your coach I will be :
Non-judgmental
Totally committed to helping you achieve your goals
A powerful supporter and appropriate challenger
Discreet – all sessions are confidential
In your corner to encourage you and acknowledge your achievements
Available in between sessions by telephone or e-mail
Make a decision to change your life today by having me as your Life Coach.
I look forward to working with you….
For more information, or for your free 30 minute coaching consultation click here